mastenelan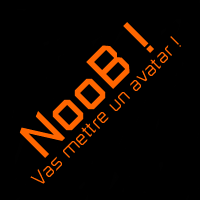 Hors ligne



Inscrit le: 12 Mai 2016
Messages: 23


Localisation: Milano
Posté le: Dim 9 Juil - 14:44 (2017)

 

   Sujet du message: DivinePresence

---

Divine Presence

by

Mark G. Boyer

->>>

DOWNLOAD BOOK

Divine Presence



""The glory of the LORD,"" a phrase used over one hundred times in the Bible, describes God's greatness and transcendence. This complex theological concept exhibits several natural elements which describe a theophany, a personification of God in the forces of nature. Thus, a theophany--the appearance of God in a visible form--is the physical manifestation of the divine presence most frequently associated with a storm. Of all the biblical accounts that illustrate the glory of the LORD, the narrative of Moses' encounter with God on Mount Sinai (Horeb) contains nineteen of the twenty-one elements that reveal the glory of the LORD: mountains, sacred numbers, God's voice, people's (person's) response, cloud, water, thunder, lightning, trumpet blast, smoke, fire, earthquake, terms of the event (covenant), sign, transformation of witnesses, altar, feast (meal), wind, light and darkness, jewels (precious stones), and dreams. Each element is examined closely using biblical texts that best illustrate it. ""In a skillful way, Boyer provides a volume that not only walks the reader through the elements associated with biblical theophanies, but makes it clear how these events were tied to an understanding of their work by the ancients and their acceptance of divine power being manifested in natural phenomena. He then provides a valuable companion section that addresses how modern readers can gain value from these ancient stories. In this way, what could otherwise be dismissed as unscientific accounts is transformed into the opportunity for reflection and prayer from a contemporary perspective."" --Victor H. Matthews, Missouri State University ""With his usual perspicacity for the sacred in the ordinariness of everyday life, Boyer's book invites his readers to contemplate the elements of biblical theophanies that unveil the glory of God. Reminding us that, 'the world is charged with the grandeur of God,' in the words of the nineteenth-century poet Hopkins, Boyer challenges today's reader to translate the immanence of God into a new language that is scientifically appealing to a twenty-first-century audience."" --Pauline Nugent, Missouri State University ""Boyer has written a truly glorious book that directs the reader toward an encounter with the glory of God. While unpacking the theophanic narratives of the Bible, Boyer transports the reader to a new experience of the divine presence. Read this book before hiking in the mountains, sitting down to watch an afternoon thunderstorm roll over head, or even when listening to a Japanese taiko, and in these, recognize the divine presence!"" --John T. Strong, Missouri State University Mark G. Boyer--well-known author and college instructor--has been writing books on biblical and liturgical spirituality for thirty years. He has written fifty-one spirituality-focused volumes which prompt the reader to recognize the divine in everyday life. Boyer has taught courses in Bible and film at Missouri State University, Springfield, Missouri, for almost thirty years. This is his eleventh Wipf and Stock title.